What's it like to study in Russia? Why HSE? The answers are, of course, different for everyone. We've asked some of our current international students to write about their experiences, in order to give a better idea of what it's like to study at HSE. If you have any questions, please feel free to contact us at inter@hse.ru.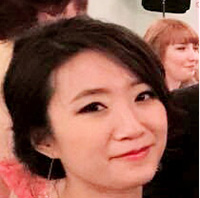 Tzu Yi Wang
Taiwan
We all know the general myths and stereotypes about Russia. People here own bears as pets. City streets are filled with wild animals. Russians are stone-faced and never smile; they are mean and aggressive. The bureaucracy and red tape is a soul-destroying nightmare and the endless paperwork is time-consuming, tedious and difficult. Efficiency often seems to be lacking.
Coming from Asia (Taiwan), this is quite a big culture shock, because we are constantly striving for harmony and fast administrative efficiency, and all with a big smile on our faces. This is why when I apply to a Master's program at HSE I was ready to be persistent in order to overcome the many difficulties I expected.
I had previously studied at St. Petersburg State University and based on that experience I was ready to spend a great deal of time on my application. I was immediately surprised by the process for applying to HSE. When I first started asking the International Admissions Office questions, I was surprised that my emails were usually answered in just a few hours. The International Admissions Office helped me fill out my application and later when I encountered some problems while applying for a visa, they helped me resolve the situation and gave advice so that I was finally able to successfully receive a visa. I was most surprised by the fact that almost every administrative staff member at HSE speaks fluent English and that everyone was ready to so willing to help.
At my dormitory, the administrator takes care to check in on how international students are adapting to life in Russia. The women who work at the dormitory are friendly and happy to chat, which is great if you are eager to practice and improve your Russian language skills. The traditional stereotypes of Russia and Russians that I had before applying to HSE have been completely overturned by my experiences with HSE staff members.
HSE's nine student dormitories are located throughout the center of Moscow near different metro stations; together they accommodate a total of 7736 students. All international students are given a place to live in student dormitories. The monthly fee is pretty low, especially for Moscow – between 1100 and 1500 rubles per month (depending on which dormitory you live in). On the first floor, a security guard strictly checks the identity of guests (who are allowed in the dormitory until 11:00 p.m.) and guarantees the safety of the students.
The dorms provide international students with a safe place to live in Moscow and the staff helps you to register in Russia after your arrival. All that you have to do is to pick up your new migration card from HSE's main campus near the Lubyanka metro station.
HSE's dorms are filled with Russian and international students, making it easy to make new friends from all over the world. The most common gathering place is the kitchen, where everyone cooks traditional dishes while sharing life experiences, telling stories, or having discussions. In addition, sometimes during the weekend students will invite other students to try traditional dishes from their home countries. Through this, students get a taste of new exotic cuisines while also learning about the different cultural traditions of other countries.
At the dorms you realize that (almost) every day is a holiday somewhere. International students organize celebrations in the dorm at the dorm for holidays in their home countries and invite other students to take part and share the happiness together. The hosts often even dress in traditional costumes and introduce their fellow students to special features of their countries' cultures. Living in the dorms is a great way to be part of a global cultural exchange. Through this personal form of cultural diplomacy you will learn about all different cultures and be able to introduce international students to your own as well.
HSE is one of Russia's top universities and one of the aspects that make it unique is its international education system. Students here are interested in international affairs and open-minded when it comes to different backgrounds and cultures.
At HSE, the buddy programme was organized independently by students, who volunteer to assist international students. The International Students Support Office helps to coordinate logistics and matches buddies up with new international students.
All buddies speak fluent English and can answer any questions about life at HSE and in Russia. For international students who are not native Russian speakers or who are visiting Russia for the first time, the buddy network is an enormous help. Buddies will help with enrollment, applications, adapting to life in Russia, and any emergencies.
The program creates a type of cultural exchange that enables a deeper understanding of different cultures and growth of personal international perspectives – all while making new friends from different countries at the same time.
I still remember how on the first day I arrived in Moscow and my flight was delayed my buddy waited for me for several hours. She helped me take my heavy luggage to my dormitory and then assisted me with various administrative issues. She also showed me around the neighborhood and pointed out nearby grocery stores and shopping centres.
Even though my buddy has a very busy schedule, she continues to check in and make sure things are going well and recommends some sights and entertainment options in Moscow that I might not otherwise know about. Sometimes we meet up to visit local places or go to Red Square. It helps that my buddy studies Chinese, so when we meet up she can practice her Chinese and I can practice my Russian. We always have interesting conversations and both of us get to improve our language skills. I feel lucky to have made such a good first friend in Moscow!