What's it like to study in Russia? Why HSE? The answers are, of course, different for everyone. We've asked some of our current international students to write about their experiences, in order to give a better idea of what it's like to study at HSE. If you have any questions, please feel free to contact us at inter@hse.ru.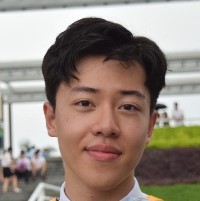 Lin Jun (Mark)
Guangzhou, China
Why did you choose Russia? And when did you first hear about HSE University?
In 2015, I was working as a volunteer in Russia for 2 months and I liked the country very much.
The first time I heard about HSE University was when one of my best friends in the high school who was studying in Russia told me that HSE is one of the best universities in Russia. I followed his advice and applied there.
What did you think about Russia before coming here and were your expectations right?
I thought Russia is a huge and cold country. And actually, it is like that – I can tell now for sure after I came here. I have heard some people saying that Russians are not so friendly to foreigners, but I think that's not true, or I am lucky enough that people around me are so kind, especially people from small towns.
How was the admission process to the university?
Everything was nice and on time when I was making the application. Maybe because I was studying the Preparatory programme at HSE so I knew the information well.
How would you describe your studies?
Honestly speaking, it was and it's quite hard for me. During the Preparatory programme I was learning Russian and suddenly I need to study in English, while my Master's programme "Governance of Science, Technology and Innovations" is entirely in English. Moreover, in the first year we had many group assignments, which gave me a lot of "hard time". But after completing them you are proud of yourself and feel you did learn and achieve something new.
How can you describe HSE workers and students? Is the environment there friendly to foreigners or not? What is your experience of communicating with other HSE students?
Well, I think "excellent" would be the most suitable word for them, our professors are reliable experts who also have a good experience in teaching. Our classmates are not only students but usually they are managers in some well-known companies, like one of my classmates, she was working in Google. The students of my programme are creative and hilarious. Personally, I enjoy most of all the lectures and seminars, I still can remember well the courses "Measurement of STI" and "Research seminar".
Talking about the environment, it's nice for foreigners, our university is really international and so many foreign students are studying here and most of them have a good academic background, so it's funny and inspiring to communicate with them.
Why did you choose to study at HSE University in particular?
Firstly, it's a famous university in the world with a good academic atmosphere. This is a place where you can find talented and smart guys and study with them.
Secondly, like our professor says "If you study well, you can choose whether to continue your career in academic or go to the market." Here you learn and make a choice from your own.
Thirdly, just personal favor, after all, no one will refuse an opportunity to increase self-value and broaden horizons.