What's it like to study in Russia? Why HSE? The answers are, of course, different for everyone. We've asked some of our current international students to write about their experiences, in order to give a better idea of what it's like to study at HSE. If you have any questions, please feel free to contact us at inter@hse.ru.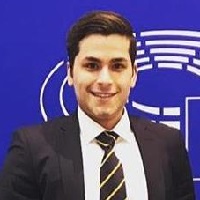 Mert Scheffrey
Germany
The best thing about studying as an international student at HSE University is the overall support you get, especially when you arrive in Moscow for the first time as a foreigner. The university provides you with a buddy, who is there to help you during your whole stay. Your buddy will support you in all aspects such as getting registered, helping with translation, small sightseeing tours and so on.
Another thing worth mentioning is the very strong sense of community here. For instance, HSE University organizes events like HSE Day in Gorky Park (Den' Vyshki), where lots of people from different fields have the chance to get to know each other and do some interesting activities together.
I also want to mention that our university has a strong focus on entrepreneurship and offers people with business ambitions a programme for building a potential startup. The HSE Incubator can offer a lot of expertise in technological development, marketing and finance. So, maybe you may have a chance to find your calling here. As a student of the 'International Business' Master's programme, I can say that it is very oriented to practical experience, which I find very appealing since I am not a big fan of theory.