What's it like to study in Russia? Why HSE? The answers are, of course, different for everyone. We've asked some of our current international students to write about their experiences, in order to give a better idea of what it's like to study at HSE. If you have any questions, please feel free to contact us at inter@hse.ru.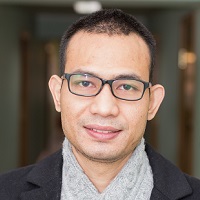 Muhammad Hadidarma Ramadhani
Republic of Indonesia
I fell in love with Russia when I first visited the country is 2015 as a tourist. That exciting experience motivated me to study and live in Russia. In 2016, I had the fortunate opportunity to live in Moscow and study at one of Russia's best universities (HSE), thanks to a Russian government scholarship programme.
I never regretted leaving my home country and travelling over 9,000 km to study at HSE. The University not only provides an opportunity to acquire knowledge in the classroom but also gain invaluable new and exciting experiences. For example, interacting with local people has encouraged me to learn Russian and new cultures. In addition, HSE, which is located in the heart of Moscow, offers me a chance to experience the beauty of historic buildings, a comfortable and beautiful metro that feels like being inside a gallery museum, and a wide variety of delicious food.
I enjoy studying at the Faculty of World Economy and International Affairs, especially the Master's programme in 'Socioeconomic and Political Development of Modern Asia'. The learning process not only provides insight into Asian issues from a Russian perspective but also offers opportunities for foreign students to present their views on Asian issues from the viewpoint of their home countries. This is important because this kind of method allows students to approach Asian issues from different standpoints. Moreover, it has helped me to become more tolerant, as I now have an opportunity recognize and appreciate differences.