'Philosophy Isn't Taught in School. You Have to Gain the Knowledge and Systematize It Yourself'
Amiran Karatsev won the 2020 HSE Global Scholarship Competition (GSC) in Tajikistan in subjects that are not usually taught in high school: philosophy and psychology. Amiran spoke to HSE News Service about the advantages of participating in person, why some of the Competition tasks have no correct answer, and how to not only effectively prepare for it, but have fun while doing it. Let's prepare for the 2021 GSC together with 2020 winners!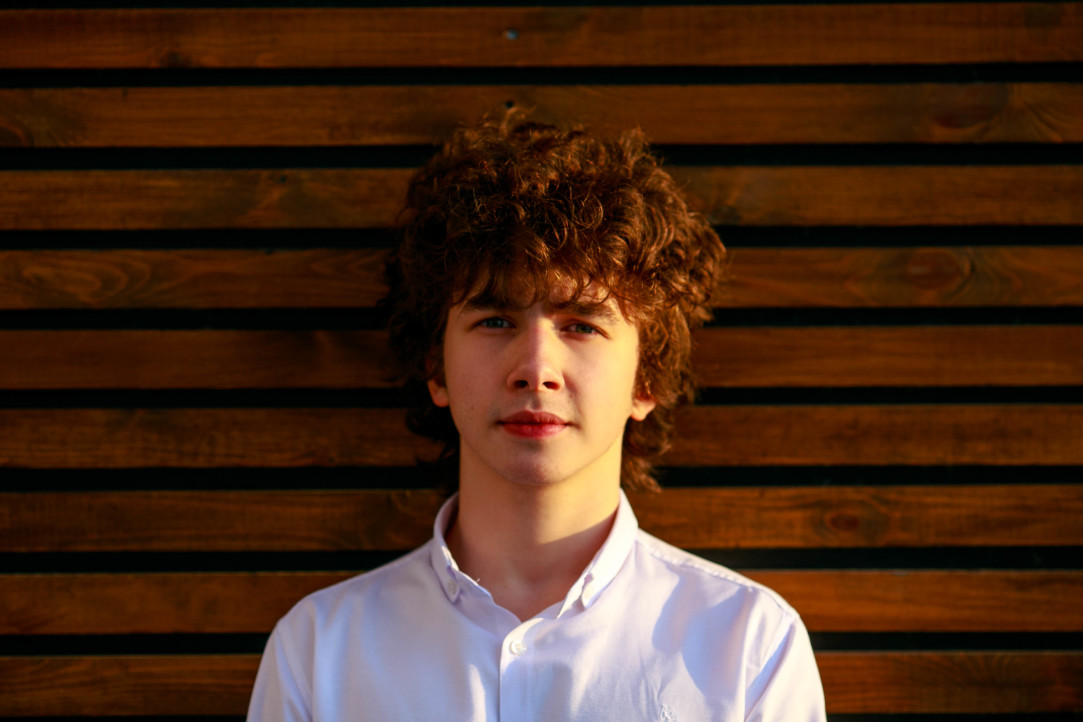 How did you learn about the GSC?
I have long planned to apply to HSE University, so I was closely following HSE news on social media. This was how I learned that the next HSE Global Scholarship Competition was going to take place in the autumn, which allows many people to enter HSE University, so I registered and started to prepare for the competition.
How did you choose the subjects in which you would compete?
Before the Competition, I had been drawn to two bachelor's programmes: Psychology and Philosophy. So, I decided to compete in these subjects and then enroll in the programme of whichever one I did best in. My choice was based on my programmes of interest.
Why did you choose to participate in person?
It's easier for me to focus when I have a physical sheet of paper with tasks that I can touch and feel. There is a special atmosphere of concentration in the room, which, I believe, is beneficial for all the participants. But if there hadn't been an opportunity to participate in the GSC in my country in person, I would have done so with my computer at home. It wouldn't have been a big problem.
What was the atmosphere like at the venue in Tajikistan? Were there a lot of participants?
The atmosphere was motivating and even friendly. The HSE University staff were kind, explained everything clearly, and answered all our questions. You don't feel like you're at an exam or at a competition; it wasn't stressful. Philosophy isn't taught at school, so you have to gain the knowledge and systematize it yourself – that's why there were not many participants. About 30 students sat the competition in psychology, which is a lot, since this subject has always been popular.
There were a lot of participants in the traditional competition subjects, such as mathematics, social science, and philology, while the numbers in Asian studies and philosophy were much more modest – no more than a dozen of students
If you were to participate this year, do you think you could get a better score?
Yes, I could, I'm sure. First, I have more experience: you are more confident and you know what to expect. Second, I would start preparing as early as possible. There are many preparation materials on the GSC website and my experience says that the more recommended literature you read, the higher your chances are of doing well on the tasks.
How long did it take you to prepare for the GSC? Is it possible to prepare in a month or a few weeks?
It depends on your background in the subject, of course. If someone regularly wins various mathematics Olympiads, a few weeks will be enough for them to solve the problems in the GSC and then do well on the Competition exam. And if your knowledge in social studies is higher than a high school level, I think it would be possible to prepare for the social studies competition within a month. But anyway, you should start as early as possible!
HSE University publishes demo versions and lists of learning materials. If some of the tasks seem too difficult to you, it makes sense to read the literature from the list. That's what I did. Starting in the summer, I read the recommended books bit by bit. This turned out to be very helpful: for some of the tasks, my answers were literally the same as my notes I had taken from the learning materials I had recently read. I don't know a more effective method of preparation.
What preparation materials did you use?
As I've already said, the books from the list published by GSC were most helpful. It is long, but I had already read some of the books before, and sometimes, I read only the highlighted chapters rather than the whole book. I also watched webinars (they are available on VK, hashtag #вебинарыМОМ). They are essential for sorting out the unclear tasks from the demo version, but you can't prepare thoroughly with the webinars only. You have to use a combination of all the materials.
Was there a task at the selection or the final stage that you remember most? What was it about?
In the philosophy competition, all the tasks were memorable. The most interesting one was about technological singularity: will humans have a place in a world where technological progress surpasses human progress exponentially? The concept is that there is no one correct answer: what is valuable is your thinking process, your ideas. It was thrilling to reflect on such a question and substantiate the answer with ethics theories!
How can one prepare productively without getting distracting and procrastinating?
It depends on the person. For me, nothing is as effective as having a plan. For example, you can plan reading 20 pages of material a day. You can combine various types of content in order to stay motivated: watching videos, listening to podcasts, and following social media with relevant memes. I can't imagine preparing for history without memes. So, procrastination can also be effective. The main thing is to see the ultimate goal ahead.
You can combine various types of content in order to stay motivated: watching videos, listening to podcasts, and following social media with relevant memes
Were you following the news on GSC website, or did you learn of your result somewhere else?
I remember it very clearly that the results were published on the website a day earlier than had been announced in the news. I just went to check and was surprised to see the results.
What did you feel when you found out you won?
Happiness and peace. Expecting results is always emotional, but when you learn that you've won, it is worth all the anxiety and effort. I also felt proud. For myself, for the fact that I did it! Of course, I first told my mom. My parents had also been worrying and supporting me during all this period—it was important for them—so they were the first people I wanted to tell.
How did your family and friends react when they heard you won the HSE Global Scholarship Competition?
Everyone was very happy for me, since they understand the opportunities that are now open for me. Family members from different cities called me on the phone and congratulated me. Some of my friends were also winners of the Competition, and I was happy to celebrate our results together.
What thoughts, expectations and fears did you have when you realized you were going to study in a different country?
I decided a long time ago that I was going to move to another country for my university studies. So, when these prospects became reality, I was not scared at all. I was looking forward to the new stage in my life, to studying at a renowned university. Of course, I had a lot of expectations: a rich student life, amazing teachers, a big city, new friends and interests. I still have these expectations, all in all.
What do you expect to get out of living in Moscow, your studies, and your area of specialization? Is there anything you are afraid of?
I expect my studies to have a interesting curriculum and real professionals among teachers. I'll be majoring in psychology, and I like the subjects we'll be taking a lot: philosophy, history, anatomy, and economics. I believe it won't be easy, but I'm sincerely interested in these subjects, so I'll be able to master them. I'm afraid that my studies will take lots of time, but we'll see.
If you were to give a piece of advice to yourself a year ago, what would it be?
Be more confident, brave, and bold—otherwise you'll be sorry you didn't try! Don't be scared!
Was the application process for HSE this year clear, or did you experience difficulties?
I didn't have any big issues, and everything was clear. There were minor technical troubles in the online MyHSE account, but nothing serious. Overall, everything was easy and simple.
Online registration for the 2021 HSE Global Scholarship Competition is open until January 11, 2021. This year, the competition will cover the following subjects: Foreign Languages (English), International Relations, Asian Studies, Design, Journalism, History, Cultural Studies, Mathematics, Media Communications, Law, Psychology, Advertising and Public Relations, Modern Politics, Social Sciences, Physics, Philology, and Philosophy. You don't have to pay any fees to take part in the Competition. Participants may take part in the Competition in person or remotely.