Relocating to Moscow: Tips for Newly Enrolled Students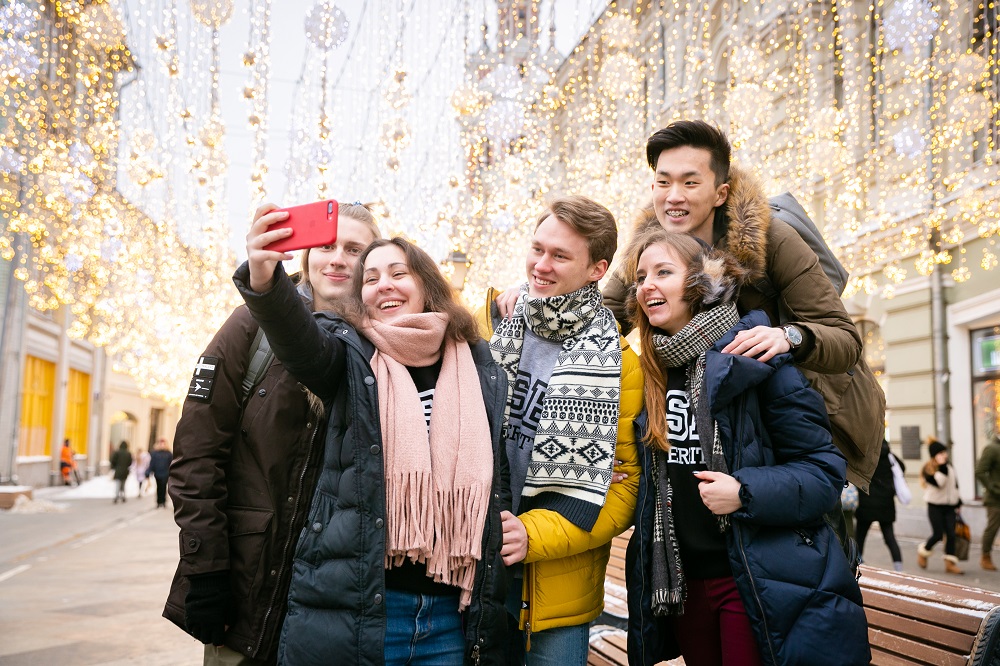 You're accepted to HSE! You're going to Moscow! Now what? For many of our international students, Russia is a big change in terms of climate, culture, language, and city life. But not to worry—HSE has you covered. Read on for some pointers on how to prepare for the move and what to do once you arrive.
Before arrival:

First things first: get some warm clothes—boots, jacket, hat, scarf, and gloves. Moscow winters are long and cold, and it can be rather damp and cool in the autumn and spring. If your home country doesn't have cold winters and winter clothes are no widely available, don't worry—you can also buy winter clothes in Moscow at fairly reasonable prices.

 Pack a few souvenirs or small gifts that are representative of your home country. Russian culture is a gift-giving culture. If a Russian friend invites you home to meet his or her family, you will get special brownie points if you come bearing a small gift for your hosts.

Try learning the Cyrillic alphabet and maybe some basic conversational phrases before arriving in Moscow. Although many city and transport signs have English subheadings, and it is certainly possible to get around the city on English alone, knowing the alphabet and a few key phrases will help you tremendously—especially in the metro, where some signs are not dubbed.

Hone your culinary skills. Without your Mom around, you will be on your own in the dormitory kitchen, so you may want to ask her now for your favorite meal recipes and practice cooking up some quick, simple meals.

Read about life in the HSE dorms and prepare yourself for sharing a room with 2 or 3 fellow students. HSE dorms offer many amenities, such as full kitchens, laundry areas, study rooms, and small gyms. Residing in a dorm will be a great opportunity for you to make new friends from all over the world.

If you don't already have one, it may be worth purchasing a passport holder, since you will need to keep your passport, migration card, registration, and your student ID card (propusk), which grants you entrance to all university buildings, on you at all times. Once you arrive, keep your passport and documents close and secure (not in outside pockets that are easy access) when you are out and about in the city. If you are ever stopped by a police officer (not that it happens often but it might), you will need to be able to present your documents with confidence.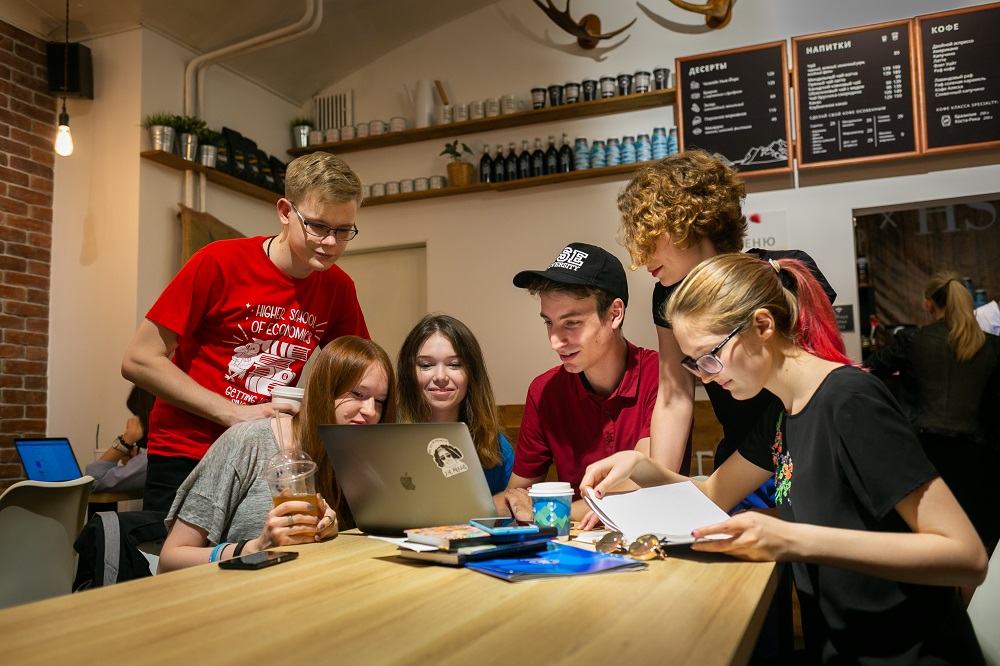 Photo: HSE
After arrival:
Get your phone set up by either buying a new one or getting a Russian SIM card to put in your current one. The main phone service providers in Russia are MTC, Megafon, and Beeline, and you can visit one of their stores to do this. You will need to present your passport when buying a SIM card.

Download apps for your phone by Yandex – the Russian Google – such as yandex.metro, yandex.transport, yandex.taxi, and yandex.maps. This will make getting around Moscow much easier. There is also a food delivery app, Yandex.eda, in case you didn't get a chance to develop your cooking skills before coming.

Speaking of food, sample some Russian food at some reasonably priced restaurants – Café Mu-Mu (Кафе «Му-Му»), a cafeteria-style restaurant serving home-style Russian food (try one of the set lunch specials for under 300 rubles); Teremok («Теремок»), a fast food chain specializing in all kinds of bliny (Russian pancakes); and Varenichnaya No. 1 («Вареничная №1»), a kitschy cafe serving up Russian pelmeni and Ukrainian vareniki, i.e., dumplings.
Most HSE buildings have a cafeteria where you can have breakfast, lunch, or an early dinner if you don't feel like cooking. A fixed priced lunch will only set you back 120 RUB. You can choose from a variety of dishes, including vegetarian options. There are also microwaves if you wish to heat up your boxed lunch. 

Forgot something from home? Need something for your room, but don't want to spend a lot of money? Try Auchan (Ашан), a large discount hypermarket selling home items, appliances, electronics, clothes, groceries and more.

Wondering where to buy groceries? Moscow has many grocery store chains. Some inexpensive ones include Pyatyorochka («Пятёрочка»), Diksi («Дикси»), Magnit («Магнит») and Auchan («Ашан»). Some mid-range supermarkets are Perekryostok («Перекрёсток") and Magnolia («Магнолия»). For organic products, try Azbuka Vkusa («Азбука Вкуса») or its smaller version, AV Daily («АВ Daily»), both of which can be quite expensive, or Vkusvill («Вкусвилл»), which offers midrange prices.

Most important, try to interact with fellow students; don't stay isolated. Russian students are friendly and eager to help even if they appear serious and grim at first glance. Get involved in student life at HSE. Join a language tandem or a sports team, participate in Green HSE University, go to ESN events, and more.

Explore. It is impossible to get bored in Moscow! Moscow abounds with museums, tourist sites, religious temples of all kinds, parks, bars, restaurants and more.