Online Opportunities for International Graduate Applicants in 2021
Use all online opportunities for international prospective students in 2021 to get to know HSE University and its Master's programmes!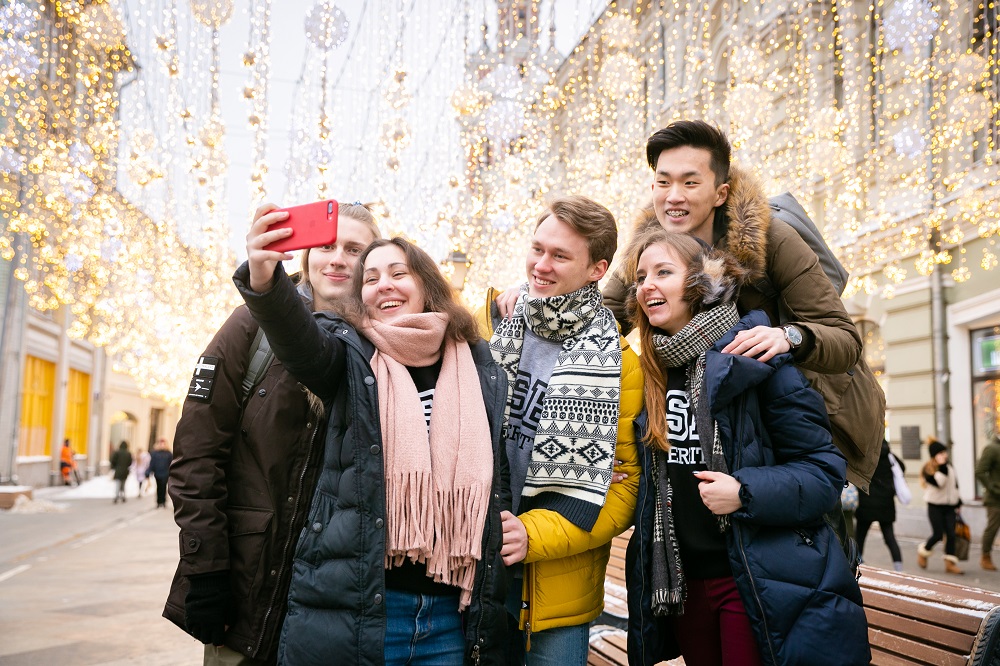 HSE University has a lot to offer its international graduate applicants right from the beginning of 2021 with no need to spend time and money on travel. One can learn about HSE and the variety of Master's programmes thanks to the online projects: applicants can not only get personal advising during zoom consultations but also attend lectures at any HSE campus and get a better sense of the programme and teachers' requirements.

Class Experience is a great opportunity to attend absolutely any online lecture of graduate programmes available at four HSE campuses: in Moscow, Nizhny Novgorod, St. Petersburg and Perm. International applicants attend one lecture in accordance with their interests or a chosen programme and immerse themselves in the university atmosphere.

The project was launched in November 2020, and already at the first stage, English-speaking and Russian-speaking participants from 13 countries attended 20 lectures.

Class Experience is currently accepting applications: a prospective student needs to identify the most interesting fields of study, a convenient date and time, and wait for a response from the manager to the indicated email.

Study Tour Experience is a one-week internship offered by HSE University in Moscow. Study Tour gives international graduate degree applicants an opportunity to get a glimpse of what studying at HSE is like. Participants can choose various classes in different fields of study, ranging from business and management to finance and law.

The recent Study Tour, which took place online in November 2020, was attended by more than 70 students from 35 countries. Among the participants, who were selected upon consideration of their motivation letters, were people from India and China, Guatemala and Honduras, Italy and Latvia, and the CIS countries. 

Students from all over the world are welcome to take part in the Study Tour and attend online classes in the programme of their choice. The application deadline is February 8. 

There will be a special Zoom consultation for those who wish to apply for Study Tour Experience and Class Experience. Prepare your questions and join our Zoom consultation on January 21!


Preliminary portfolio evaluation
This project is designed for graduate degree applicants to help assess their chances of admission in advance. To participate, select a faculty and fill out an online application, as well as upload the documents that make up your portfolio. After that, you will get an invitation from the programme representatives, who, after the interview, will be able to give preliminary feedback on your portfolio.

Last year, within a two-months period, out of 57 applicants who joined the assessment, 17 of them became HSE students.


International prospective students applying to graduate programmes are welcome to join either any of these or all online projects at once and get to know the university through direct interaction and activities rather than brief information on the graduate programmes' websites. Online participation in current circumstances is the best way to get better acquainted with teachers and students and decide which Master's programme is your best fit.