HSE Strengthens its Partnerships with Institutions in Malaysia and Indonesia
From April 8 to April 15, a delegation from HSE visited Malaysia and Indonesia, where it continued to expand cooperation and strengthen ties between HSE and the local universities, institutions, and schools there.
The HSE delegation included Marina Kozak, Director of HSE's International Education & Training Advisory Centre, Ekaterina Sintsova, Manager of HSE's International Education & Training Advisory Centre, and Valentina Berezhnaya, Associate Professor of the HSE's School of Media.
The visit began with a meeting with Russian Ambassador H.E. Valery Ermolov at the Russian Embassy in Malaysia and continued at the Russian Centre for Science and Culture in Kuala Lumpur, where the delegates discussed prospects of collaboration and future plans.  
In addition, HSE University participated in the QS Kuala Lumpur International Educational Exhibition in Malaysia and the World Post Graduate Expo in the Indonesian capital of Jakarta for the first time. At these events, applicants from the area got the opportunity to talk to university representitives in person and learn about HSE.
This time Marina Kozak also met with students at several schools in Johor Bahru, Malaysia and discussed a range of topics including careers of the future, how to build the future with HSE University, and opportunities for studying in Russia.
Tina Berezhanya led workshops on 'Data Storytelling' and 'Robots, Journalists, and Robot Journalists' at HSE's Indonesian partner universities, the London School of Public Relations, the Universitas Katolik Indonesia Atma Jaya and the Universitas Indonesia.

The delegation also held an informational session at the Russian Centre of Science and Culture in Indonesia. The delegates received a warm welcome, and the session sparked a lively discussion and many questions. The workshop 'Fake?' about the nature of forgery, why it happens, and the patterns of dissemination of fake news on various platforms, also attracted great interest from Indonesian students and graduates.
On the final day, the HSE delegation, led by Vice Rector Ivan Prostakov, attended several important meetings with the Directorate General of Christian Community Services, the Ministry of Religious Affairs of the Republic of Indonesia, the Ministry of Research, Technology, and Higher Education of the Republic of Indonesia, LPDP (Indonesia Endowment Fund for Education), and Nuffic Indonesia about potential joint projects.
After the delegation's successful trip, HSE and its Malaysian and Indonesian educational partners will only continue to strengthen and expand their partnerships.
Tina Berezhnaya
Associate Professor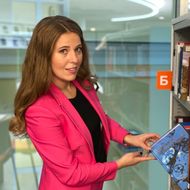 Marina Kozak
Director of the International Admissions Office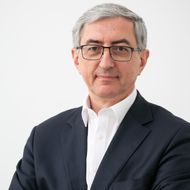 Ivan Prostakov
Vice Rector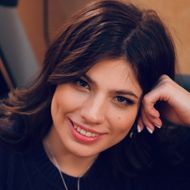 Ekaterina Sintsova
Manager