If You Say So: HSE Launches New Open Access Resource for Studying Russian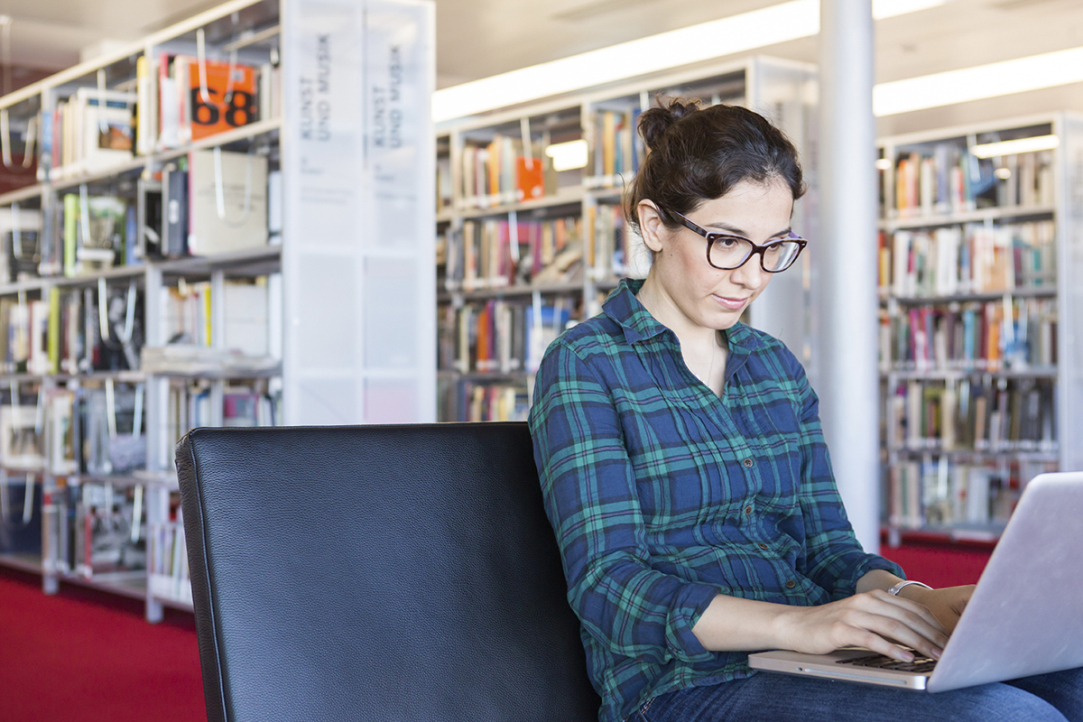 Do you have some knowledge of Russian but want to hone your skills and speak like a 'real Russian'? If so, faculty members and instructors of the HSE School of Linguistics have worked together to create a free online resource just for you. Как скажешь ('If You Say So'), which will launch April 4, is a virtual textbook and workbook built around video clips that feature HSE faculty and students. In addition to providing grammar explanations, exercises, and automatic feedback on a variety of thematic and grammar topics, the site devotes special attention to authentic speech—from the type of language used in "elevator small talk" to academic conferences. Videos feature interviews with HSE students about family or travel as well as short lectures by leading HSE professors about their respective fields of expertise.
A Place to Learn
Real

Russian

As Anna Levinzon, Senior Lecturer in the School of Linguistics and the 'If You Say So' project supervisor, explains, the idea for 'If Your Say So' grew out of conversations with Professor Ekaterina Rakhilina, Head of the School of Linguistics. Professor Rakhilina has been conducting research on Russian discourse and colloquialisms, and Polina Bychkova, a graduate student in the Master's Programme 'Russian as a Foreign Language in Cross-Linguistic and Cross-Cultural Perspective', assisted in this research. 'We examined phrases that appear in everyday speech with extremely high frequency, such as «Ещё бы! Как скажешь!» (come on!), but remain largely overlooked in language textbooks,' she explains.
 If You Say So' features videos that fall into 3 categories—conversation (student interviews), grammar, and academic speech (mini-lectures delivered by HSE professors)
'The first category of videos—interviews with students—covers a wide range of topics, such as family, dating, etc.,' explains Anna Levinzon. 'For the videos that demonstrate grammar concepts, we had instructors from the Centre of Russian Language select grammar topics that are the most difficult for students at the B1 level. The third type of videos our site presents are lectures by HSE professors and instructors. For these, we invited faculty members from a wide range of departments to give short lectures on their fields of expertise. Faculty members from psychology, economics, linguistics, philosophy, mathematics, film history, computer sciences all participated in the project and delivered lectures. Though the lectures may be quite simplified in their eyes, they are in fact quite complex, and they are designed to help students who wish to improve their academic speech.'
Professor Olga Gulevich of the School of Psychology, is one of many professors who recorded a lecture for the project. 'When some colleagues came to me and said they were putting together a project to help people studying Russian, I offered to help. I know that compared to a lot of European languages, Russian is quite difficult. Since the project focuses on academic speech, they suggested I prepare a short lecture that is both accessible to students at the intermediate level on the one hand and yet delivered in a real academic style on the other. I ended up choosing a topic that is very interesting for me—national identity, or, in other words, identification with one's country. In my lecture, I discuss two resulting phenomena of this kind of identification—patriotism and nationalism—and how they differ from one another.'

 The grammar videos were prepared by instructors of HSE's Russian Language Centre. Videos cover grammar topics that have proven particularly difficult for their international students over the years, such as verbal aspect, verbs of motion, prepositions, the genitive case, and more.
'We sat down and selected traditionally difficult topics that students at this level make a lot of mistakes with,' explains Professor Olga Eremina, Director of the Russian Language Centre. 'We then assigned these topics to our most qualified teachers and made short 2-5-minute audio lectures. The audio of these lectures was then added to video materials—slides, tables, and the like.' Unlike the student interviews and professor lectures, RFL Centre instructors are not featured in the videos. 'We speak behind the scenes, so to speak. We explain. But we don't do it in a formal "school" style, where we write with chalk on a blackboard and explain. The format is short and interactive,' says Professor Eremina.

 The videos of all three of these categories are followed by a large number of exercises that allow students to test their understanding of the content and proficiency in the grammar or vocabulary
The exercises were prepared by the project team that included Anna Levinzon and Polina Bychkova, along with three other students of HSE School of Linguistics – Irina Astafeva, Ekaterina Afanaseva, and Fania Daniel. The exercises include matching, drag-the-correct-word, fill-in-the-blank activities, and more. Once you complete an exercise, you can submit your answers for instantaneous feedback to see which are correct and incorrect.
Open Access
Though complete, the site is still in the testing stage. It is scheduled to go live on April 5, 2019. Once it is officially live, anyone—anywhere—can access it. It is free and available to all. You just need to register.
Who Is It For?
The site is aimed at learners at the Intermediate (or B1) level. 'We primarily worked with topics, lexicon, and verbs that a student at the B1 level is supposed to know,' explains Polina Bychkova. 'And we tried to make our target audience as broad as we could. We had university students in mind, as well as those who wish to study in Russia. This is for students who already have some experience with Russian and are familiar with the grammar structure, but want to be more conversational—to learn real, modern Russian.'
First and foremost, Anna Levinzon says, this is aimed at young adults, wherever they may be. 'Usually with online courses like this, the instructors are older, so there is an age gap between them and the students. Our project, however, is a project by and for young people. Instructors speak in a language that students would actually use themselves. I don't mean to say that we are teaching slang, but rather, real, contemporary, conversational speech.'
 Non-native Russian speakers of the HSE community are especially encouraged to check out the site. The grammar topics covered, after all, were selected by instructors of the HSE Russian Language Centre who teach Russian to HSE international students and faculty and know what topics are the most difficult for students who study here
But the site also meets a more specific demand—that of graduates and students of the HSE Preparatory Year programme. 'We have about 300 students a year who come to study in HSE's preparatory programme—some to prepare for enrolling the following September in Bachelor's programmes, and others for Master's programmes,' says Olga Eremina. 'They need to feel more or less comfortable in Russian, but this is hard to achieve this in just one year. So this is a very valuable resource that they can use to supplement their studies.'
What about Students Who Are Not B1?
'We have resources for them, too,' says Olga Eremina. In addition to Верные слова ('True Words'), which is aimed at children of Russian-speaking household—and, in fact, is the hosting site for 'If You Say So'—HSE offers resources for students at the beginning level. 'We have two video courses for A1 and A2 at Universarium. These are complete stand-alone courses, though students should really supplement them with a textbook since only listening and speaking is not enough to master Russian at these levels—you need to practice grammar.' The courses are conducted completely in Russian, so grammar topics are explained in the simplest terms possible and illustrated in practice. The courses last a total of 300 minutes and include interactive videos, audio, slide presentations that have explanations in 4 or 5 other languages, including English, Spanish, and Chinese. You can download these presentations and read the grammar explanations in your language of choice.' Once you register on Universarium, you can access the A1 course and the A2 course for free.
The presentation of the platform will take place on April 4 at 4.30 pm in HSE building in 21/4 Staraya Basmannaya, Room 502. Everyone interested is welcome to attend and learn more about the project.