Discover Urban Future with HSE's New Online Project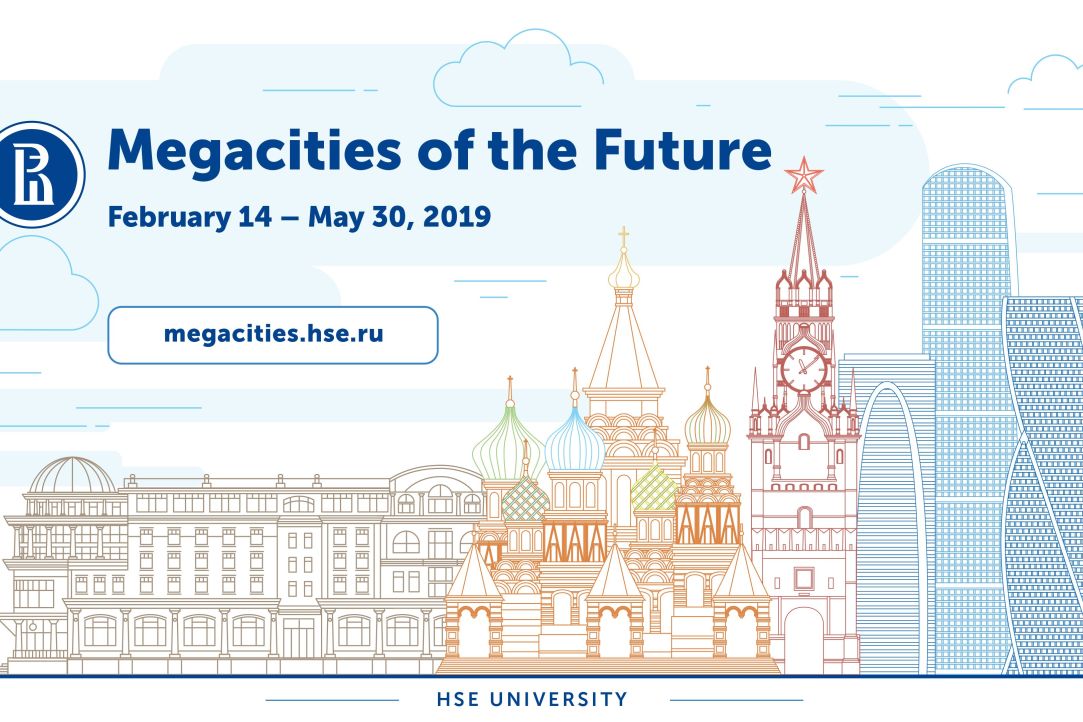 Starting February 14, HSE will offer a unique interdisciplinary online project 'Megacities of the Future' on Webinar.ru platform. Team-taught by international lecturers and professors from five different HSE departments, the series of webinars examines modern urban society through the frameworks of Art, Computer science, Electronics, Mathematics and Communication Systems, Management, and Urban Studies. The webinars will run over the course of 13 weeks with one lecture a week. One of the lecturers, Benito Juarez, the founder of the first Fab Lab in South America and the Latin America Fab Lab Network, has told us about the project and has also talked about contemporary trends in architecture, urbanism, and sociology.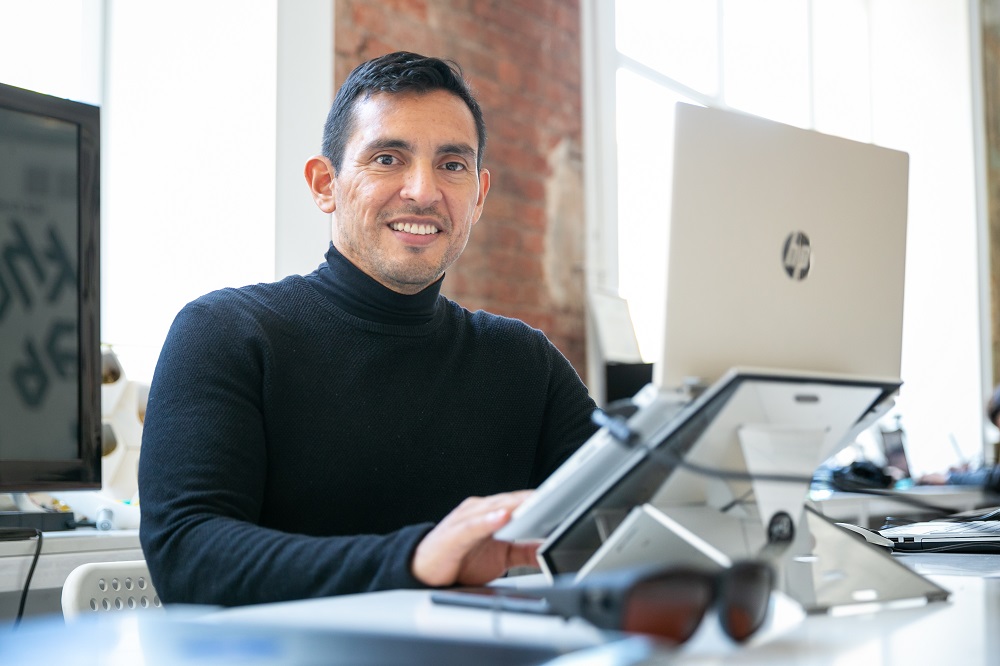 — What is a megacity?
— Megacities are a completely new phenomenon in human history. Such cities are far beyond the traditional concept of a city as a compact and structured settlement: instead, they sprawl over dozens of kilometers and influence whole regions. Megacities are more powerful than nation-states and are home to the most creative and dynamic industries. They are the future.
Facing climate change and global warming, the main challenge for modern cities and modern architecture is to reverse the relationship that exists between the exponential growth of cities and the loss of biodiversity due to the massive growth of our species.
I think megacities are the place where the city is indistinguishable from nature. Megacities experience huge stress from all kinds of pollution, so in order to deal with it they have to go green. They will not be industrial centers but centers that will attract millions as financial, creative, and educational institutions. Megacities will work out new policies and management approaches and become true hearts of their nations.
I believe that city dwellers will ultimately be less selfish. The megacity presents a constant struggle for public resources, so in the end, people will have to shed some of their modern attitudes in favor of sharing economic resources and public goods.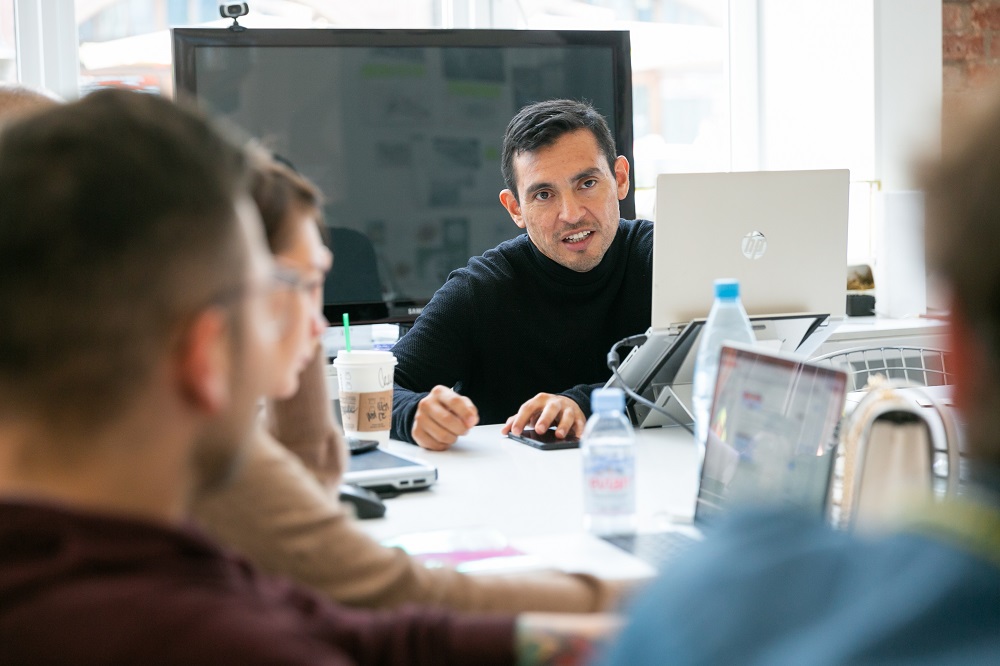 — How did the five departments come up with the Megacities project?
— Megacities and cities in general are not the concern of one single scientific field. Megacities incorporate so many people, so many cultures, businesses, and types of housing, that the field of urban studies is by nature an interdisciplinary science. Each of the five departments participating in this project (School of Arts and Design, Faculty of Computer Science, Moscow Institute of Electronics, and Mathematics (HSE MIEM), Institute for Statistical Studies and Economics of Knowledge, Shukhov Lab for Experimental Urban Design, and Vysokovsky School of Urbanism) implements their own framework and examines their own points of interest. As a result, the 'Megacities of the Future' project provides students with a uniquely comprehensive and multi-faceted picture of the phenomenon of megacities.
In this course, we wish to replace a culture dominated by competition based on the survival of the fittest with a culture of symbiogenesis—a concept created by the Russian biologist Konstantin Mereschkowski and further developed by Lynn Margulis. In this culture 'cooperation is a more powerful means of evolution than competition'.
Thus, our Symbiocreation project aims to help participants integrate their ideas and abilities in order to develop valuable, impactful proposals that will:
Promote collaborative culture between people and institutions, and integrate participants in global innovation communities;
Develop creative skills and master the process of fast prototyping of ideas using digital fabrication technologies, robotics, artificial intelligence, etc.;
Democratize access to advanced technological tools, and stimulate interest in STEM fields (science, technology, engineering and mathematics);
Inspire students to become agents of change and develop innovative products with a high global impact.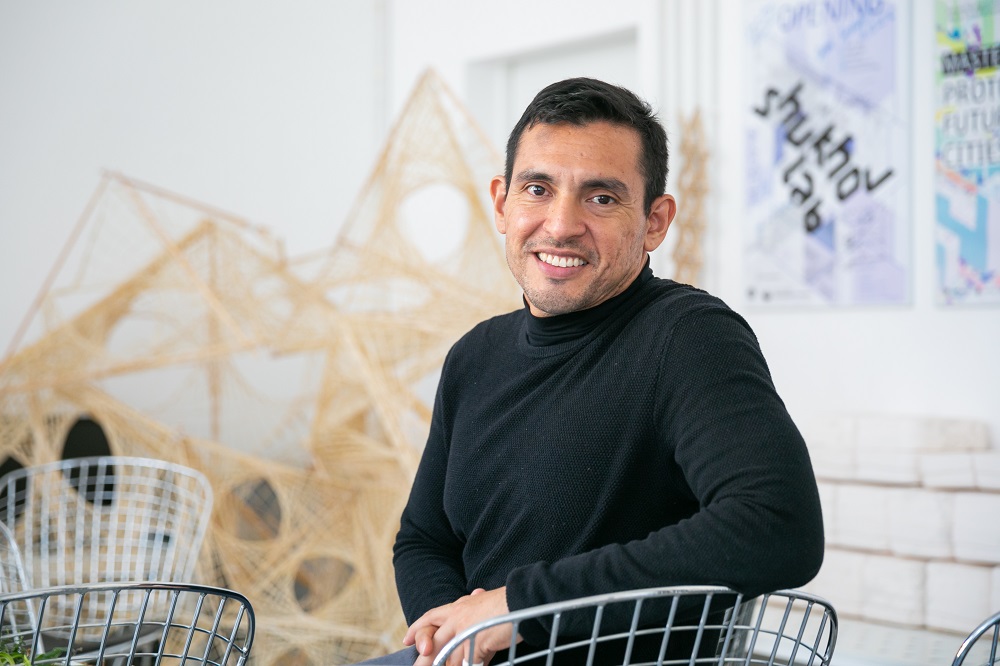 — How did you decide to join HSE University and become part of the 'Megacities of the Future' project?
— I am mainly involved with a network of Fab Labs – fabrication laboratories where people can create things out of wood and metal. But I am also an architect and consider cities to be a very important part of our life. HSE University is a unique place for studying: it combines openness and freedom of thought with rigorous study. I was able to see that when I was a visiting professor at HSE, and I wanted to show Latin American students that there is an attractive alternative to local universities and expensive European or American education. As an architect, I have expertise in a particular field so I decided to draw upon it. What I find fascinating is the vision behind a project, the city where it is envisioned, and the people who lead it.
— What will be the topic of your webinar?
— I will discuss the future of technologies for architecture. Architecture has changed a lot due to new technologies both in building and planning. It is a very dynamic area which is very responsive to all the changes in the world. Just think of how the conjunction of new technologies and the demand for a new worldview affected the emergence of modern architecture and its various styles. And now we are on the verge of a new revolution that may completely reshape our cities. In the webinar, I will talk about the possibilities and the limitations of these new technologies. For instance, we'll look at how the digital revolution has affected architecture
My 10 years of experience in the world of digital manufacturing has shown that there is a tremendous power of social transformation associated with digital manufacturing. Nowadays, it is not only new technologies that are being democratized, but our ability to impact the world as well. So, my motivation in the Industry 4.0 project ('From Personal Fabrication to Global Innovation') is to jointly make the new industrial-social revolution a reality. With the help of technological tools and collaborative networks, we can bring about extraordinary changes in a short time on a local and global scale.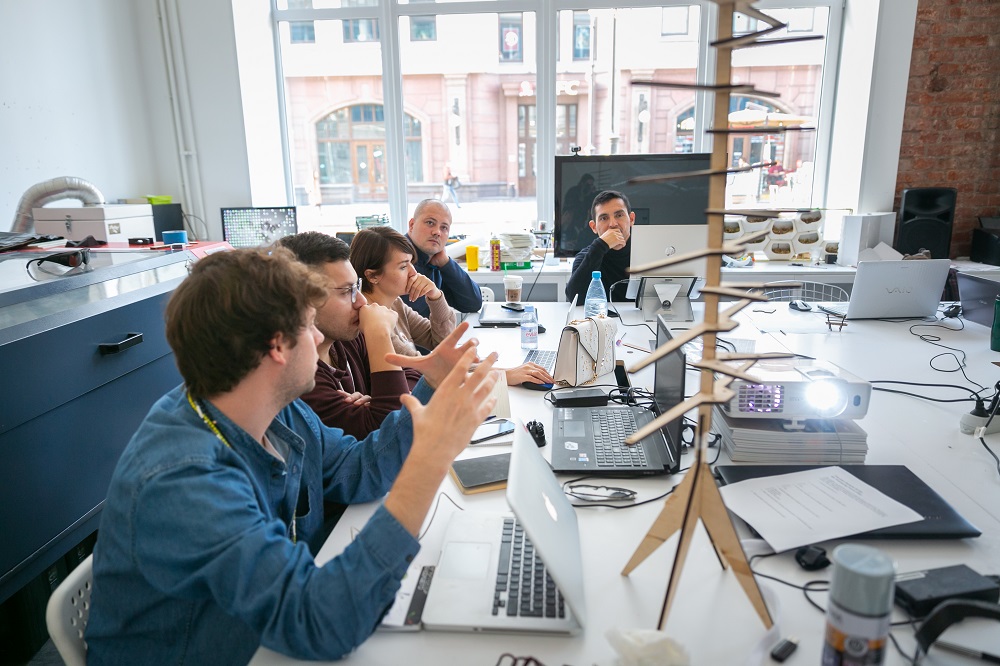 — In your opinion, what are the most important urban trends?
— One of the most important trends is going green. Traditionally cities were the opposite of nature: rock and concrete against trees and grass. Plants were merely an element of decoration and imprisoned in parks. But modern cities are hostage to this tradition no more; it collapsed along with the collapse of the traditional city. Now we use more ecological materials and seek to create more green spaces. Now we can observe a lot of new wooden buildings and a popular trend of 'vertical greening', as seen on skyscrapers in Singapore, for example. Modern people want to be closer to nature without sacrificing their urban comfort.
Cities could foster awareness of biodiversity and how nature creates structures. Some of the biggest challenges of today's digital manufacturing include re-programmable structures, new materials, and recycling. Digital Fabrication, nanotechnology and synthetic biology open new possibilities for us.
Another trend in urban planning is the effort to deal with the growth of megacities. As I said, the traditional model of a city with compact and structured areas does not exist anymore. Instead, cities are expanding beyond single official administrative divisions and encompassing several jurisdictions at once. That is why we find ourselves in a situation where the current management and planning system is inadequate to the reality. The construction of a new one is indeed a great challenge for all urban specialists.
Upon completing this course, you can continue your studies in one of HSE's Master's programmes. 'Megacities of the Future' will be a valuable addition to your portfolio! Find out more about the HSE graduate admissions here.